Question words "Hvilke", "Hvilken", "Hvilket"
All the words mentioned above mean "Which?". In Norwegian, we have to change the word "Which?" depending on the gender of a noun (masculine, feminine or neuter) and the number of a noun (singular or plural).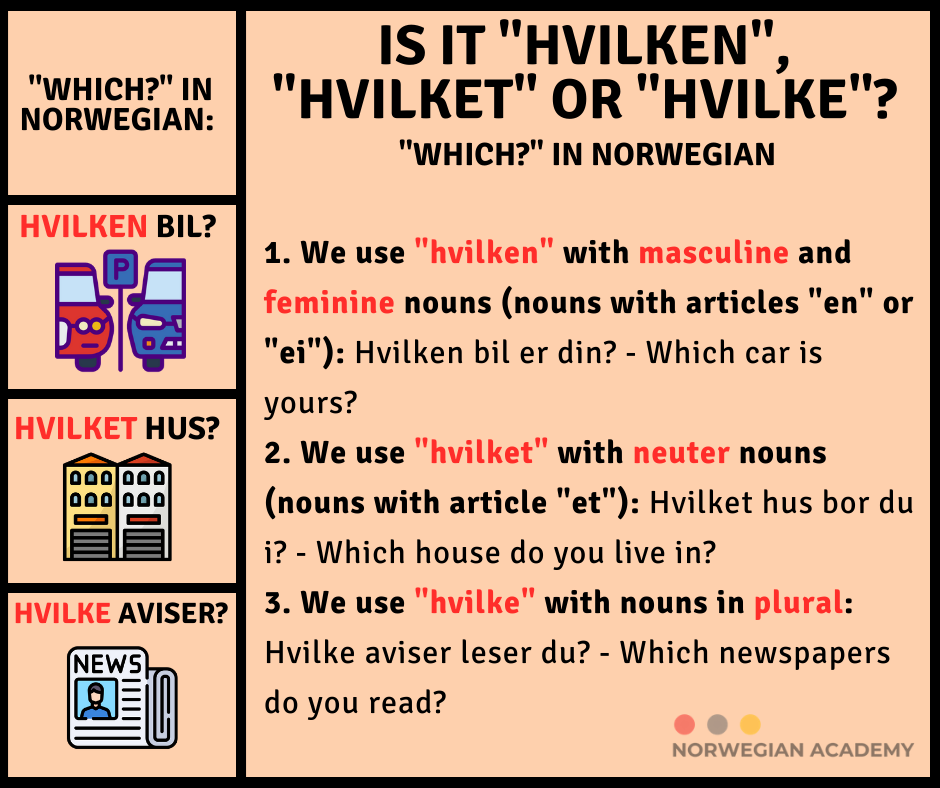 More examples:
Masculine
Feminine
Hvilk

en

?
Hvilken skole studerer du på?
Which school are you studying in?
Neuter
Hvilk

et

?
Hvilket land kommer du fra?
Which country do you come from?
Plural
(all genders)
Hvilk

e

?
Hvilke språk snakker du?
What languages do you speak?
Note the difference:
Hvilk

et

språk? – Which/What language?
Hvilk

e

språk? – Which/What languag

es

?
Also, we say "Hvilke språk?" – "What languages?", not "Hva språk?". So, in some cases, "Hvilken?" can be translated as "What?".