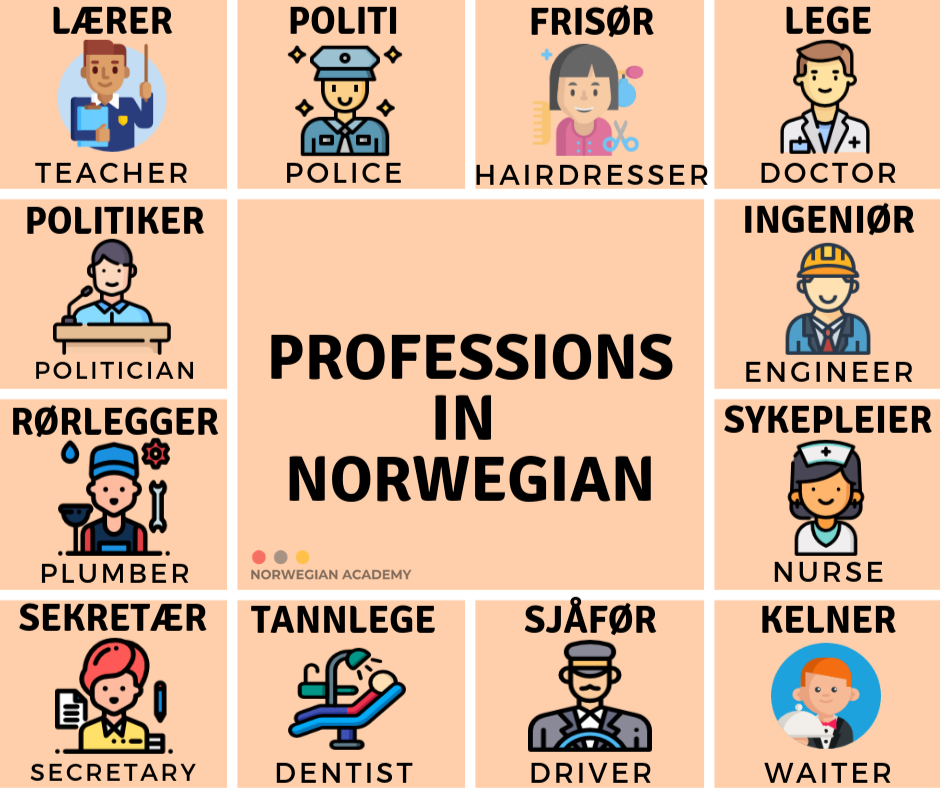 ---
How to talk about your profession
Use the verb "er":
Jeg er lærer. – I am a teacher.
Han er frisør. – He is a hairdresser.
You can also say "I work as…" – "Jeg jobber som…" :
Emilie jobber som lege. – Emilie works as a doctor.
If you want to ask someone what they do for a living, you can say:
Hva jobber du som? – What do you do? (literally, "What do you work as?")
Hva jobber du med? – (literally) What do you work with?
New words

Norwegian
English

(en) frisør
hairdresser

(en) ingeniør
engineer

(en) kelner
waiter

(en) lege
doctor

(en) lærer
teacher

(et) politi
(en) politimann
police
policeman

(en) politiker
politician

(en) rørlegger
plumber

(en) sekretær
secretary

(en) sjåfør
driver

(en) sykepleier
nurse

(en) tannlege
dentist
Learn new words on Quizlet.
Practice
Jobber du?
Hva jobber du som?