Join online conversation classes
Combine online courses with speaking practice in small groups
Total fee for two months of classes: 2899 NOK
Class
Level
Start date
Duration
Days
Time
Total fee
Select

A1 conversation classes: Fully booked.

A1
08.03.2022
8 weeks
Tuesday, Thursdays
17:00 - 18:00 (Norwegian time)

kr

2,899

A2 conversation classes: Fully booked.

A2
08.03.2022
8 weeks
Tuesdays, Thursdays
18:15 - 19:15 (Norwegian time)

kr

2,899

B1 conversation classes: Fully booked.

B1
08.03.2022
8 weeks
Tuesdays, Thursdays
19:30 - 20:30 (Norwegian time)

kr

2,899
What do our students say?
Learn Norwegian with our fun and engaging online courses and practice speaking in small groups. Tonje has several years of experience in teaching Norwegian. She will make sure to keep the classes interactive, interesting, and varied so you have fun while learning the language!

Tonje is looking forward to meeting you in class.
These courses are included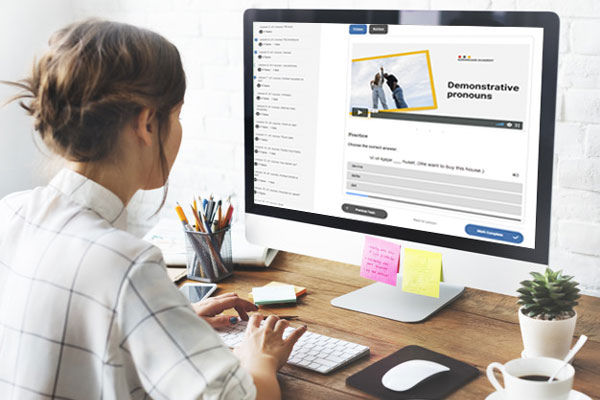 Norwegian A1 course
A1 Norwegian course is designed for beginners. If you haven't learned Norwegian before, or just know the basics, this is the right course for you. You will start by learning simple grammar structures and most important vocabulary and you will gradually progress to more complicated topics.

Submit written assignments and get personal feedback from a Norwegian teacher!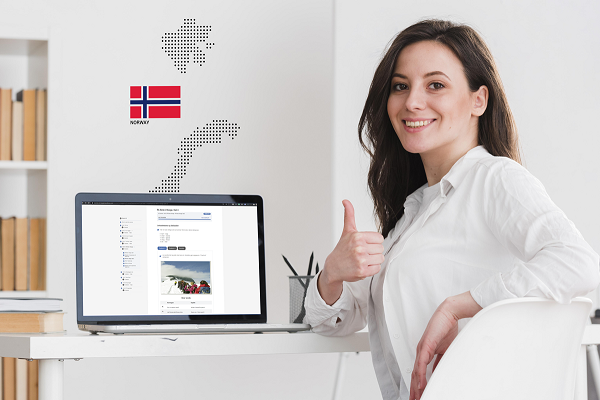 Norwegian A2 course
A2 Norwegian course is for you who have learned some Norwegian and have completed the A1 course with Norwegian Academy or its equivalent. You will learn more complex grammar, expand your vocabulary and will be able to talk on many common topics after finishing this course.

Submit written assignments and get personal feedback from a Norwegian teacher!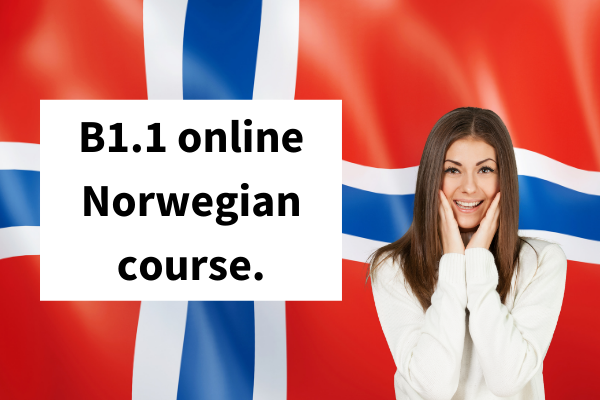 Norwegian B1.1 course
At B1 level, you will continue building your skills in Norwegian. This course will strengthen your confidence in everyday situations and allow you to actively participate in conversations. You will learn how to speak and write with a larger vocabulary, better flow and more sophisticated sentences.
Our online courses include:
Video lessons and grammar notes
Online feedback from a Norwegian teacher
Word lists with audios
Fun and interactive exercises
Reading and listening tasks
Tests and quizzes to track your progress
Written assignments
Printable worksheets
Certificate of completion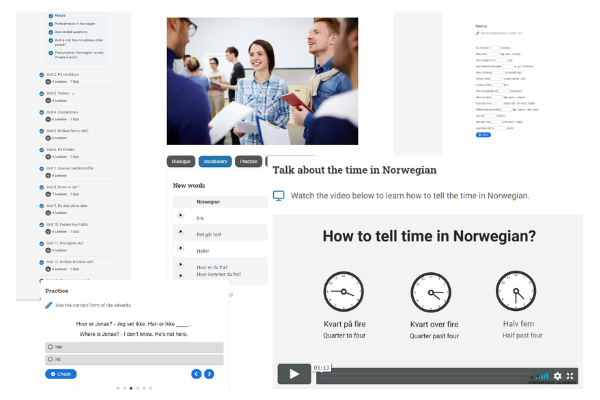 Frequently Asked Questions
The most affordable Norwegian courses for beginners
The Norwegian Learner's pack gives you access to all of our courses for a low monthly fee.