Everything you need to learn Norwegian
get access to 4 online Norwegian courses
receive personal feedback from a Norwegian teacher
practice with fun interactive quizzes and exercises
take tests to track your progress
get a certificate of completion
all learning materials are included
affordable subscription plans from kr 249 to kr 399 per month
We offer affordable Norwegian learning plans. You can choose to pay a monthly fee, or pay for a longer period at a time and get a generous discount.
Monthly
Pay a low monthly fee and learn Norwegian for as long as you need.
6 months
Pay for six months and get the lower price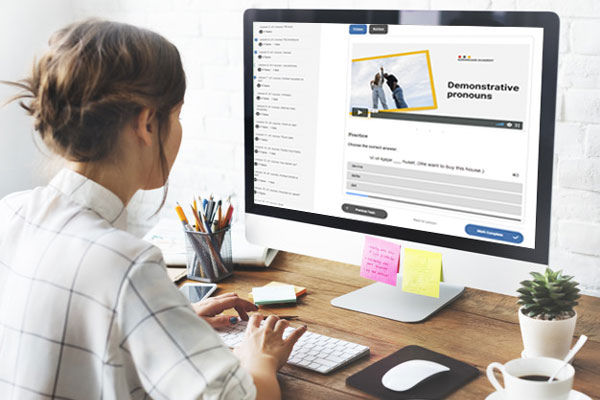 Norwegian A1 course
A1 Norwegian course is designed for beginners. If you haven't learned Norwegian before, or just know the basics, this is the right course for you. You will start by learning simple grammar structures and most important vocabulary and you will gradually progress to more complicated topics. Practice what you have learned with interactive exercises and quizzes. Submit written assignments and get personal feedback from a Norwegian teacher!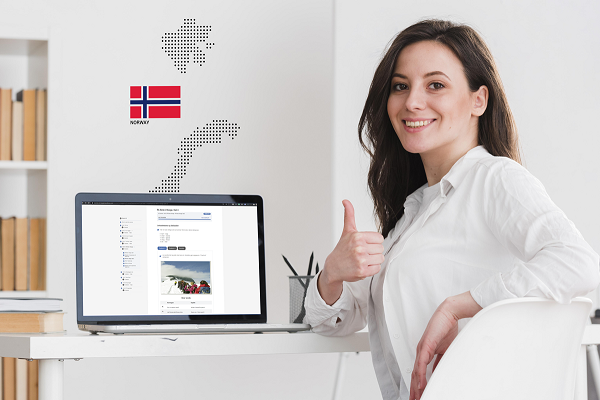 Norwegian A2 course
A2 Norwegian course is for you who have learned some Norwegian and have completed the A1 course with Norwegian Academy or its equivalent. You will learn more complex grammar, expand your vocabulary and will be able to talk on many common topics after finishing this course. Practice what you have learned with interactive exercises and quizzes. Submit written assignments and get personal feedback from a Norwegian teacher!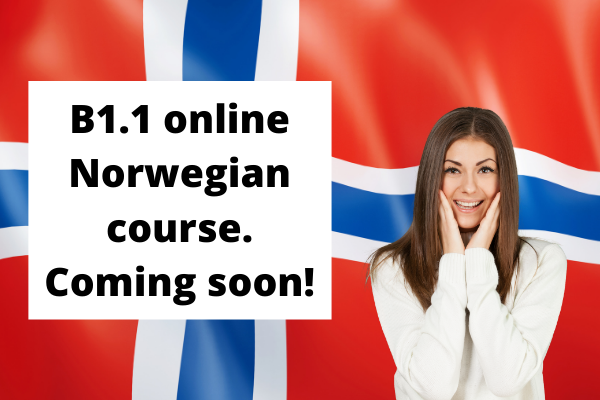 Norwegian B1.1 course
Our new online Norwegian course at B1.1 level will be launched on April 20!

At this level, you will continue building your skills in Norwegian. This course will strengthen your confidence in ordinary language situations and allow you to actively participate in conversations. You will learn to speak and write with a larger vocabulary, better flow and more sophisticated sentence structure. Stay tuned for the launch!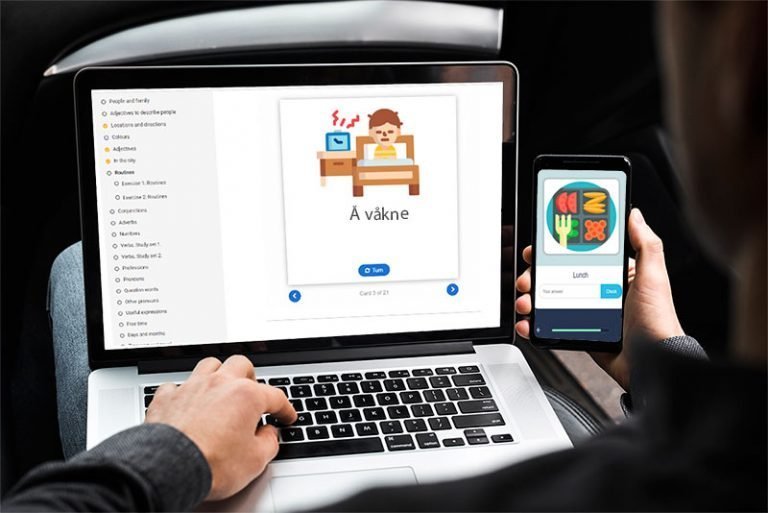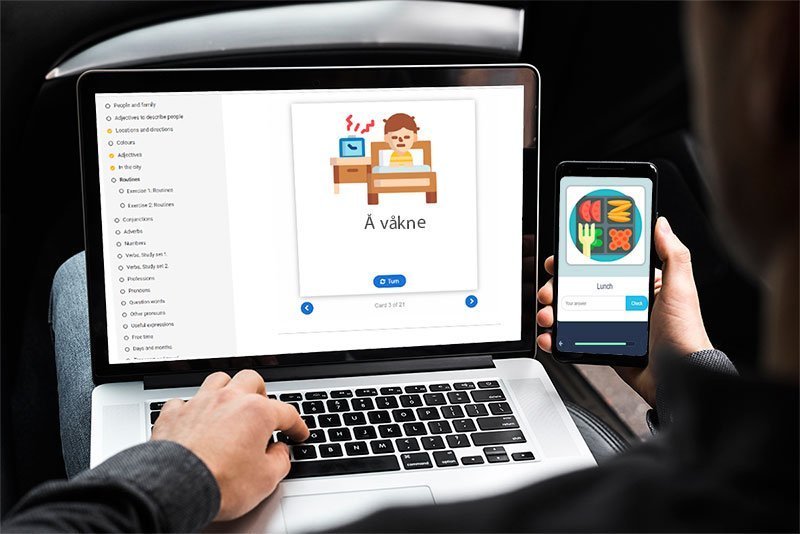 Vocabulary Builder
This course focuses on the vocabulary. Practice with engaging quizzes and exercises to build your Norwegian vocabulary as fast as possible.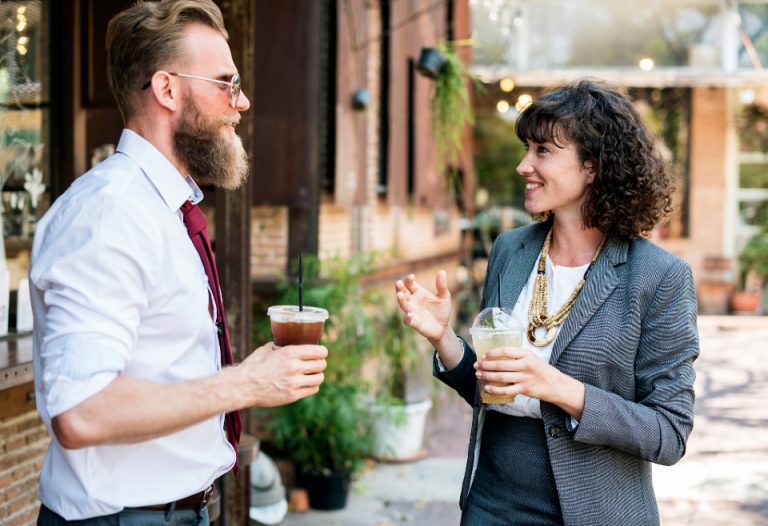 Pronunciation course
This course will provide you with everything you need to know to improve your Norwegian pronunciation. Learn the rules and speak Norwegian with confidence.
What do our students say?
Norwegian for me was challenging really. I was so exited when I found Norwegian Academy. Everything is clear, a lot of examples, rules are easy to remember too. My course for beginners was fun and interactive. I'm going to start the next level soon. Great experience for me. You should definitely try it.

Having this online learning worked well with my learning pace, easy to understand and what I like is you also get a good assistance you needed. I am Thai, learning Norwegian as my 3rd language is not easy but it's possible.

Highly recommended for everyone who wants to learn Norwegian. 🙂

Good courses with engaging material. Easy to follow, remember and use in everyday practice. Nice and friendly staff as well.

Being a total language freak and having enrolled in many courses over the years, I have to admit that I really like the style of Norwegian Academy and its courses. All very visual, colorful and makes you want to continue studying.

Other highlights:

Lots of examples and quizzes to test what you've learned.
Very modern formats to observe the use of grammar and vocabulary, such as analyzing Instagram posts.
Tips and trivia about everyday life in Norway.
Native teachers even correct your texts.

 

Get feedback
Our Norwegian teachers are there to help you! Submit written assignments and get personal feedback from the teacher. Ask questions and interact with others in the discussion section.

Master the grammar
Learn more advanced concepts as you progress. The difficulty of the course will increase and you will get more challenges as you advance.

Grow your vocabulary
In addition to the A1 and A2 courses, you will also get the "Vocabulary Builder". Learn the most common Norwegian words with quizzes, translations, images and audios.

Speak with confidence
The pronunciation course will teach you the native Norwegian pronunciation. Learn the pronunciation rules and start speaking Norwegian like a native.
Frequently Asked Questions
The most affordable Norwegian courses for beginners
The Norwegian Learner's pack gives you access to all of our courses for a low monthly fee.