Everything you need to learn Norwegian
Learning Norwegian has never been easier. We have created four online courses for you to learn Norwegian as fast as possible. Instead of paying thousands of kroner per month, you can now learn Norwegian for $15 to $37 per month depending on which subscription you choose. Read the details below or click on the button to sign up.
We offer affordable Norwegian learning plans. You can choose to pay a monthly fee, or pay for a longer period at a time and get a generous discount.
Monthly
Pay a low monthly fee and learn Norwegian for as long as you need.
3 months
Pay for three months at a time and save more.
6 months
Pay for six months and get the lower price.
1 year
Get the annual subscription and learn at your own pace.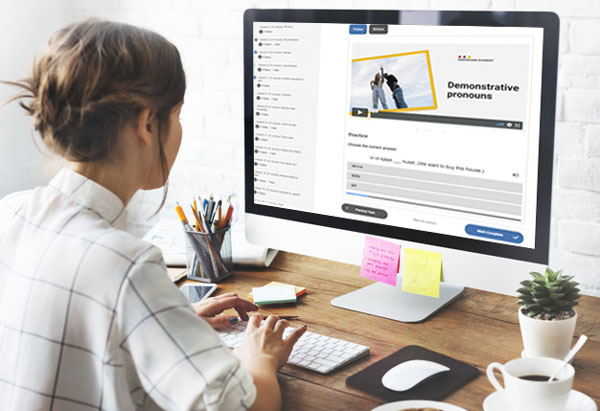 Norwegian A1 course
A1 Norwegian course is designed for beginners. If you haven't learned Norwegian before, or just know the basics, this is the right course for you. You will start by learning simple grammar structures and most important vocabulary and you will gradually progress to more complicated topics. Practice what you have learned with interactive exercises and quizzes. Submit written assignments and get personal feedback from a Norwegian teacher!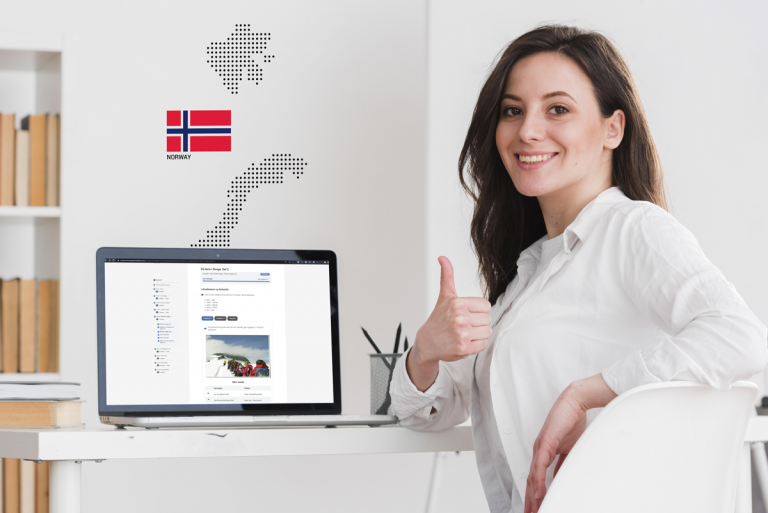 Norwegian A2 courses
A2 Norwegian course is for you who have learned some Norwegian and have completed the A1 course with Norwegian Academy or its equivalent. You will learn more complex grammar, expand your vocabulary and will be able to talk on many common topics after finishing this course. Practice what you have learned with interactive exercises and quizzes. Submit written assignments and get personal feedback from a Norwegian teacher!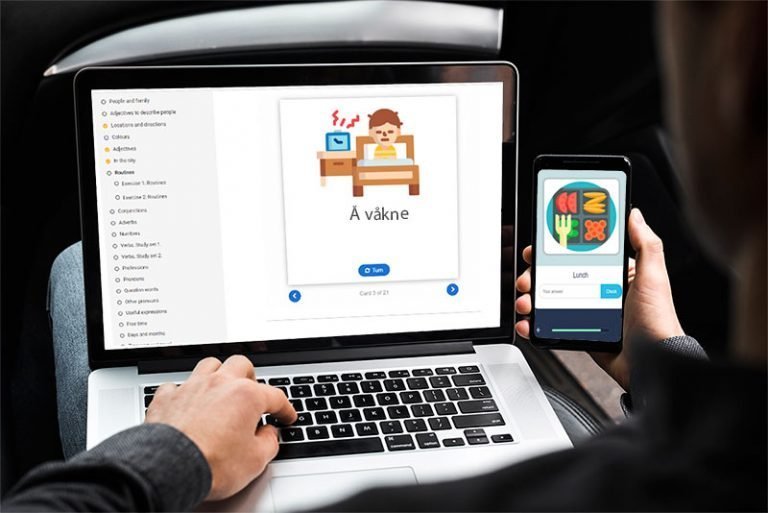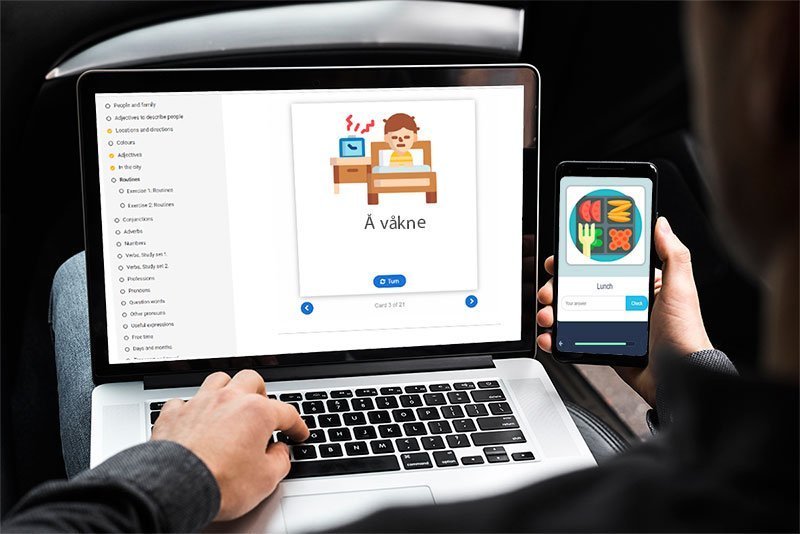 Vocabulary Builder
This course focuses on the vocabulary. Practice with engaging quizzes and exercises to build your Norwegian vocabulary as fast as possible.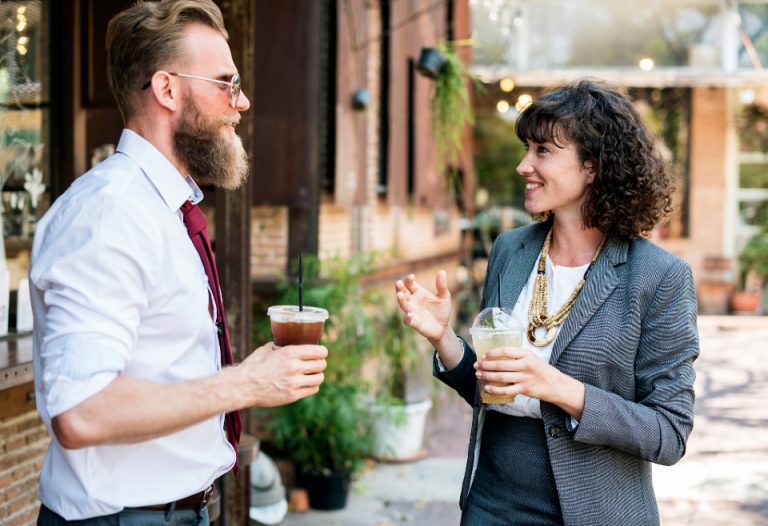 Pronunciation course
This course will provide you with everything you need to know to improve your Norwegian pronunciation. Learn the rules and speak Norwegian with confidence.
What do our students say?
The structure of the A1 course was really good. The combination of vocabulary and grammar exercises with listening and reading activities was very helpful.
The grammar explanations were very clear. The videos were to the point and easy to understand.
I feel that the A1 course gave me a good base of Norwegian. I am now going to start the A2 course in a few days.
Review submitted: 07.06.2020
Thanks for asking about my opinion. I signed up for your courses because a friend who is also learning Norwegian recommended it. I have completed the A1 course and more than half of the A2 course. I have also used the pronunciation course and vocabulary builder.
The grammar has been a little challenging for me but your explanations are clear and easy. I appreciate the worksheets and online exercises as they have helped me a lot.
Review submitted: 26.07.2020
Having this online learning worked well with my learning pace, easy to understand and what I like is you also get a good assistance you needed.
I am Thai, learning Norwegian as my 3rd language is not easy but it's possible.
Highly recommended for everyone who wants to learn Norwegian
Review submitted: 17.11.2020

Get feedback
Our Norwegian teachers are there to help you! Submit written assignments and get personal feedback from the teacher. Ask questions and interact with others in the discussion section.

Master the grammar
Learn more advanced concepts as you progress. The difficulty of the course will increase and you will get more challenges as you advance.

Grow your vocabulary
In addition to the A1 and A2 courses, you will also get the "Vocabulary Builder". Learn the most common Norwegian words with quizzes, translations, images and audios.

Speak with confidence
The pronunciation course will teach you the native Norwegian pronunciation. Learn the pronunciation rules and start speaking Norwegian like a native.
Frequently Asked Questions
The most affordable Norwegian courses for beginners
The Norwegian Learner's pack gives you access to all of our courses for a low monthly fee.
Black Friday sale for the next