Start with learning how to tell some basic information about yourself.

Learn the basics of Norwegian grammar and make your first sentences in no time.

Get familiar with the Norwegian pronunciation.

Practice what you have learned with interactive exercises, flashcards, and printable worksheets.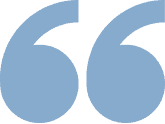 Norwegian Academy provides affordable high quality online courses. You are location and time independent and can learn at your own pace.

The three courses package is perfect for anyone who wants to learn Norwegian fast.
Frequently Asked Questions
Learning Norwegian has never been easier.
Sign up for the free course and start learning Norwegian today!